This three-week virtual course is another way to keep your brain fit! Poems, stories, and songs can stimulate language use and tap into personal expression in a fun atmosphere. Join this group online to enjoy building narratives together in an open and encouraging atmosphere and work on:
word retrieval, memory recall
comprehension using the senses: photography, music, and nature.
We will play with the serious and the silly, the mundane and the macabre.
Together, we will read, write, and play with language to expand verbal expression, hearing comprehension and emotional expression.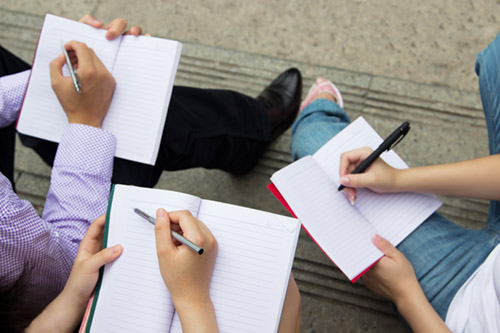 Course Series Dates: August 2nd – August 18th
Tuesdays & Thursdays 12:45pm to 1:45pm
Jessica Rubinstein MA CCC-SLP
Jessica is the founder and owner of the private practice, Speak Your Mind Speech Therapy LLC, and is excited to facilitate her first LiveWell course! Jess graduated with a Bachelor's in Arts in Psychology and Bachelor's of Science in Cognitive Science from the University of Delaware in 2013. She completed her Master's in Speech-Language Pathology at Queens College in NY in 2015 and then moved to Connecticut.  She has a rich wealth of experience working with older adults as well as youth and a passion for supporting the entire person through a strengths-based holistic lens. She is excited to combine her passions for mental health and wellness, meditation, yoga, poetry, and dance into this course designed to maximize wellness in everyday life!
When not at work, Jess enjoys ballroom dancing, yoga, hiking, camping, and daydreaming about the Bernadoodle she does not yet have, but plans to name Floof.