Tai-Chi | Registration Closed
Virtual
This course is designed for individuals experiencing early cognitive change to moderate dementia and is open to care partners.
Tai-chi (TEI-CHEE) is an ancient Chinese tradition of movement that is widely used in modern times for its connection to the reduction of stress and anxiety, and improvement of flexibility, stamina, and overall well-being. Originally developed for self-defense, tai-chi can be described as a moving meditation. The slow, mindful movements cultivate a state of balance, strength in body, mind, and spirit.
This course, designed for both beginning and more experienced participants, focuses on the basic movements, both standing and seated. Participants learn foundational movement exercises along with the first section of a 108-move tai-chi set that begin your journey.
Come and enjoy this opportunity to learn about the body and its movement in new and refreshing ways in a friendly and non-judgmental atmosphere.
Participants will enjoy a small class with ample time for individual support and adaptations for all bodies!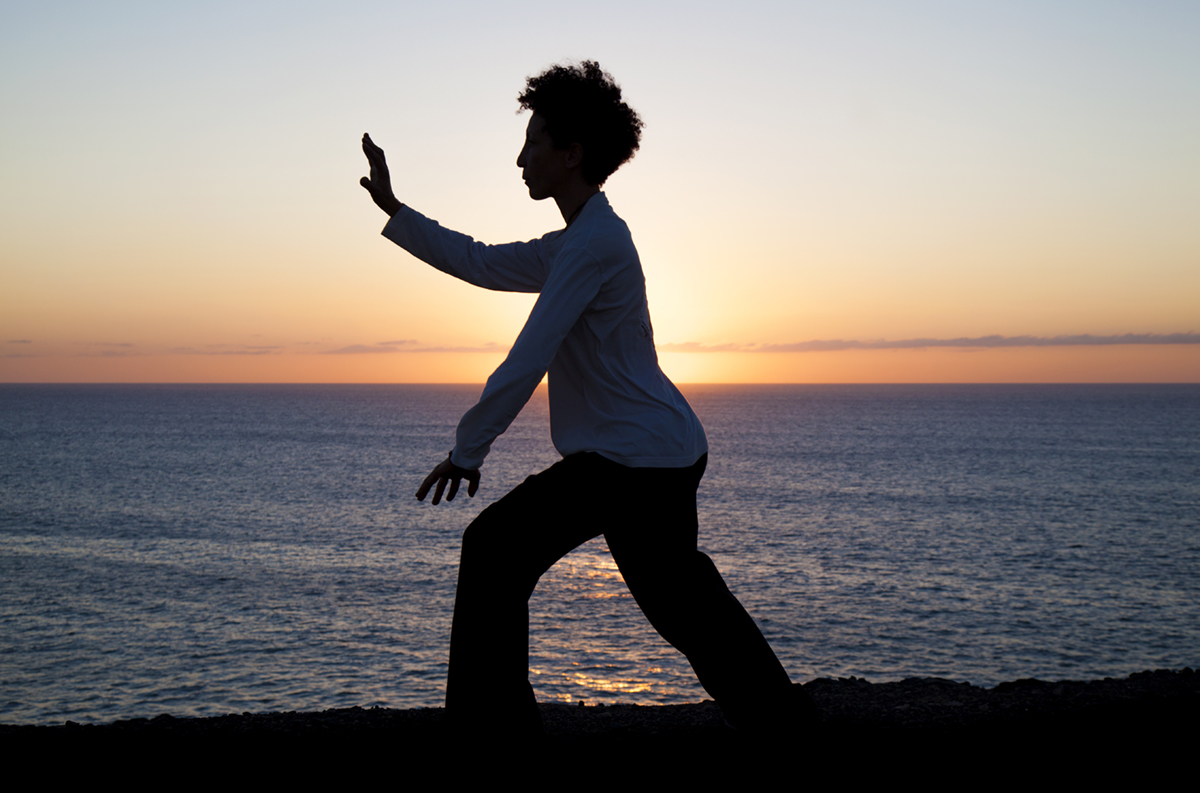 Tai Chi
First Class: 09-13  — Last Class: 11-17
Registration Closed
" This has been something we can do as a couple, and it gets us up and moving. It has been a joy to observe self improvement in my posture outside of class – Care Partner/Participant
Shannon Kiley, MM, MT-BC
Shannon began practicing tai chi in 2008 with the Taoist Tai Chi and remains fascinated with meditative movement. She cultivates regular yoga and mindfulness practices and loves to read and hike.
Shannon's interests tend to lie at the intersection of the transcendent and the everyday, and she is fascinated with tai-chi's ability to transport humans to a place of healing and restoration. She is an award-winning musician, songwriter, and music producer, releasing music under the moniker Olive Tiger. Shannon views the music studio and the creative process as a call into growth and transformation and loves to invite others into that space.
Shannon has been an avid explorer and appreciator of music and sound from an early age. Her interests in music and in healing led to becoming a board-certified music therapist in 2011. She has offered music in a healing capacity in a wide variety of settings over the last decade including hospitals, schools, homes, rehabilitation centers, hospices, assisted living and skilled nursing communities, currently serving as a staff music therapist at LiveWell.